The Class of Enchant
Enchant is one of important playing method in the Lost Honor. It can add stats by enchanting equipments. For different classes, enchants select different stats. The output class is dominated by attacks & Crit and other stats, while Warrior, Shaman and Priest are dominated by defense.
Preparation for enchant
The main material of equipment enchant is Enchantment Dust and Enchantment Essence, which can be got by disenchanting equipments. Other material can be got by vendor, Guild War, Fishing, Prestige Quest and other method.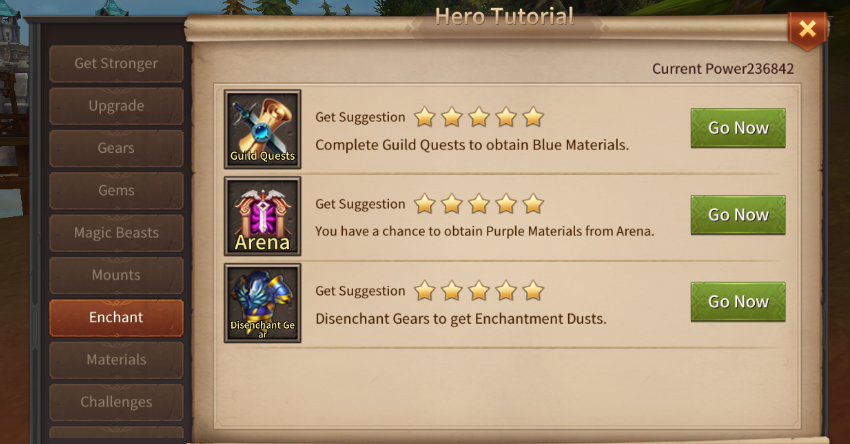 Enchant attribute and Special Effect
Equipment enchantment attribute divides into the attack type and the defense type.
Attack Type (Attack Effect/ Crit Rate): Lesser Attack/Crit/ Flame/ Landslide/ Bloodthirst/ Penetration/ Fate
Attack Type (Defense/HP): Lesser Toughness/ Defense/ HP/ Block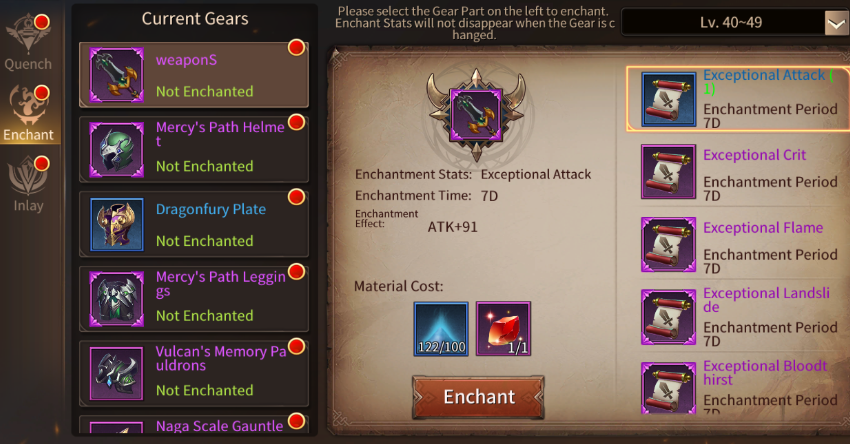 Class Equipment Enchantment Recommended
Mage & Warlock
Attack Type: Lesser Attack/ Lesser Crit/ Lesser Flame
Defense Type: Lesser HP/ Lesser Block/ Lesser Defense
Novice Recommendation: Lesser Flame of Attack Type+ Lesser Defense of Defense Type
Assassin
Defense Type: Lesser HP
Attack Type: Lesser Attack/ Lesser Crit/ Lesser Bloodthirst
Novice Recommendation: Lesser Bloodthirst
Ranger
Attack Type: Lesser Attack/ Lesser Crit/ Lesser Bloodthirst/ Lesser Penetration
Novice Recommendation: Lesser Crit
Shaman & Priest
Attack Type: Lesser Block/ Lesser HP
Novice Recommendation: Lesser HP
Tank & Guardian
Defense Type: Lesser HP/ Lesser Block
Novice Recommendation: Lesser Block